Alejandro's Mexican Grill is located in beautiful downtown Roanoke at 127 Campbell Avenue. The building has a wonderful ambiance, but age and the infamous flood of 1985 did damage to the floor joists. After having been in the location for only a year or so, the ceramic tile began to crack and the floor to sag. Blue Brick Building and Renovations quickly assessed the situation and recommended a solution. We negotiated with the various city planning and zoning requirements, procured appropriate permits and architectural drawings and planned a full-scale renovation that was efficient. The restaurant was closed for only five days while the entire flooring system was removed, repaired and replaced, but the final product was both structurally sound and beautiful. For pictures of the work in progress, scroll down...it was an interesting project. The owners and employees of Blue Brick Building and Renovations highly recommend Alejandro's Mexican Grill for lunch, dinner or just a salsa snack. Their food and service are out of this world! For restaurant location and hours, click on their logo above to be taken to their home page.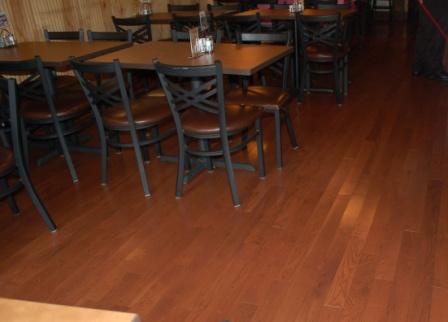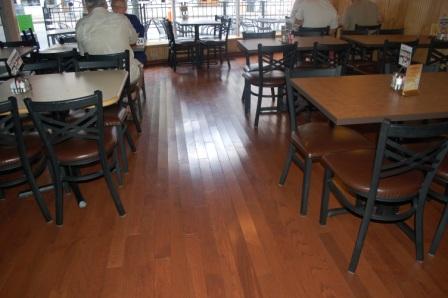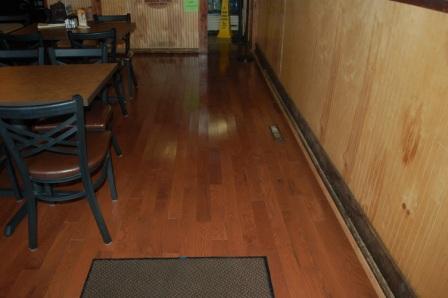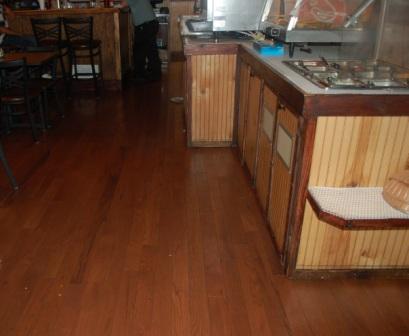 Stage 1: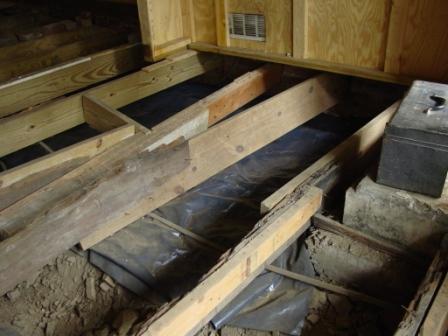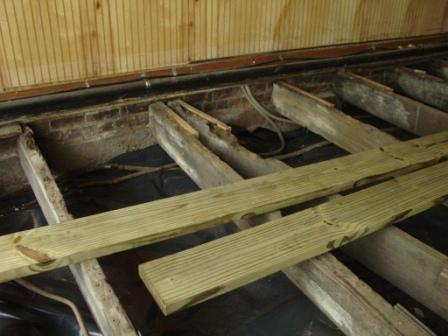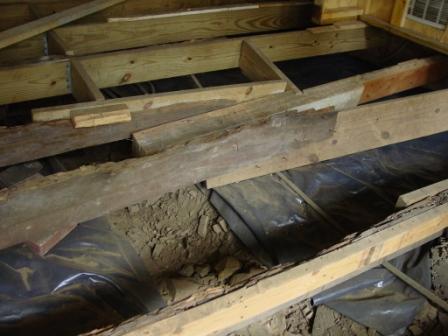 Ceramic tile, concrete board and four layers of subflooring were removed to reveal floor joists that had been partially replaced over the years. There was one concrete pier to support over 16 feet of flooring.
Stage 2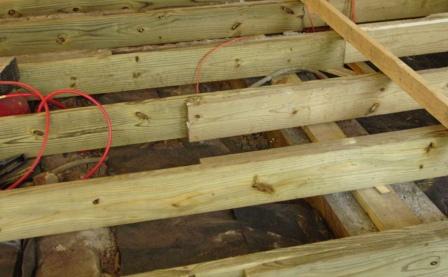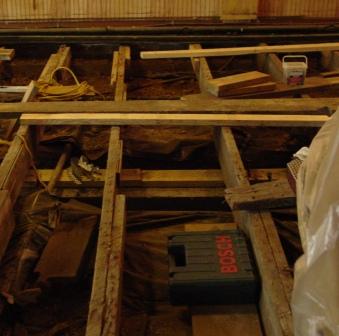 :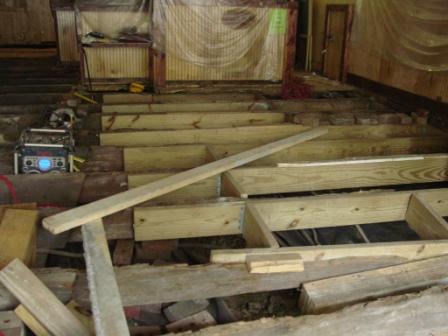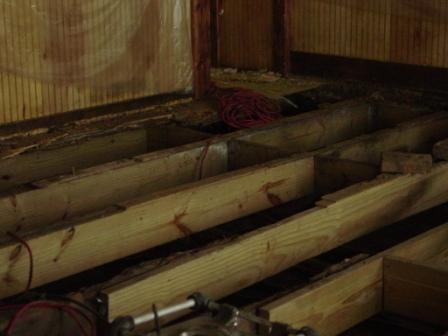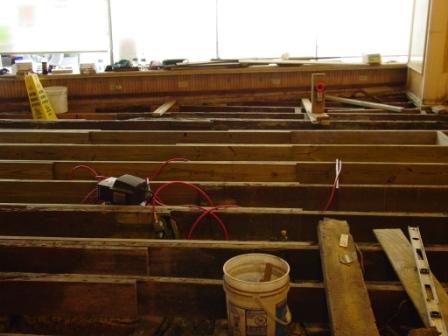 Two new concrete piers were installed to reduce the longest span of unsupported joist to 7 feet 8 inches. New joists were installed where old joists were not useful. Solid old joists were kept and sistered properly to ensure strength and stability. Joist hangers were installed where necessary.
Stage 3: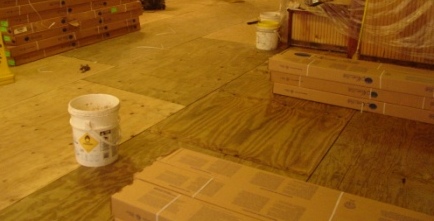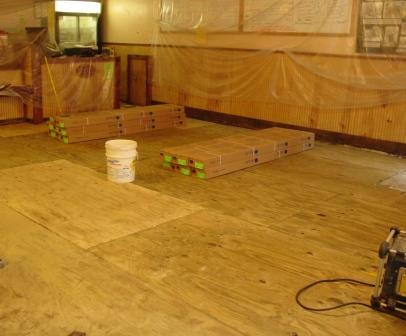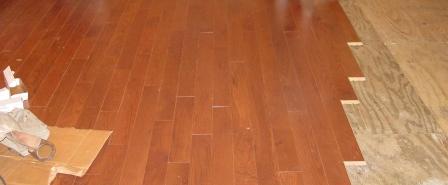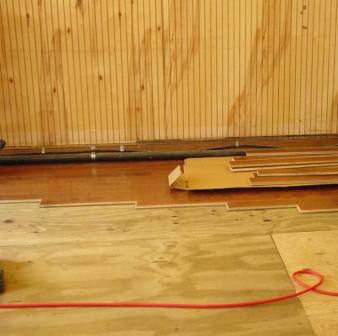 New water resistant sub-floor was installed and then the pre-finished random length floor boards.