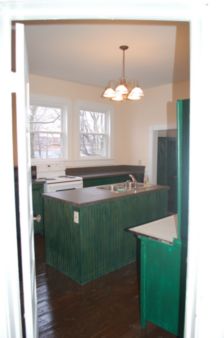 All new appliances and hand made custom cabinetry were installed. An antique roll-top cabinet bottom was salvaged from the attic and has been re-painted and paired with a mis-matched top. This piece will stay with the house. The floor was refinished and a new vintage light fixture was installed. All of the plumbing and electrical systems were completely replaced.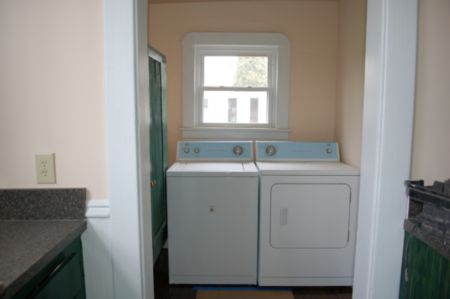 The pantry was converted to a laundry room with new washer and dryer. Cabinets were installed for plenty of storage. A small window over-looks the large back yard.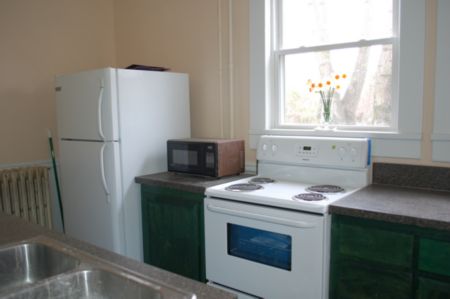 The microwave cart and refrigerator are interchangeable. Both outlets are on separate circuits to allow for flexible design of the kitchen. There is a dishwasher located in the sink island beneath and to the right of the double stainless-steel sink. Two large windows allow plenty of light to flood the cheerful peach, green and white room.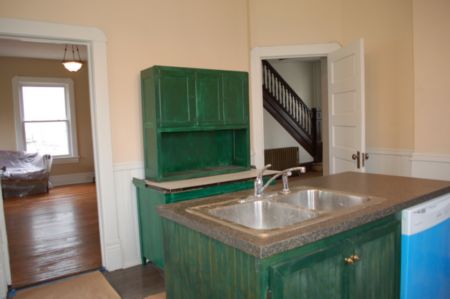 The kitchen looks into a formal living room and the hallway. A third door goes out to the back yard via a screened porch..